6 Secrets to Making Fragrance Last
Show Menu
Making fragrance last is not a game for wimps. If you want your signature scent to last from morning till night, you'll need to strategically plan ahead. Here are six easy tips that anyone can try.
Tip #1
Tip #2
Tip #3
Spritz it, then leave it. After spraying, do everything possible not to rub your skin together, because that just makes the top notes of the fragrance disappear faster. Wrists are the most popular culprit, so watch those hands!
Tip #4
Make your clothes smelling amazing, and you¡Šve won half the battle.
We like to wrap a bar of scented soap in several square of tissue paper, and then leave it in our drawers. Our clothes go on already fragrant. Christian Dior has you covered with the
Miss Dior Silky Soap (US$26)
. For something less sweet and more refreshing, try
Penhalion's Ellenisia Soaps ($US34.50)
.
Tip #5
Spritz on your hairbrush and run it through your hair before leaving the house. This will give your locks a sweet-smelling infusion that will last throughout the day. Whatever you do, don't spray directly on your head, because alcohol can break down hair follicles, and nobody wants that.
Tip #6
Use a perfume oil or roll-on to touch up throughout the day.
These small, easy-to carry accessories pack a punch. Not only do perfume oils have a higher concentration of fragrance than the average perfume, but they usually come in smaller sizes too, so you can tote this baby around all day. Get the
Salvatore Ferragamo's Signorina Coffret (US$138)
, which includes a 7ml Roll On!
Scented Body Wash
---
Scented Body Lotion
---
Scented Soap
---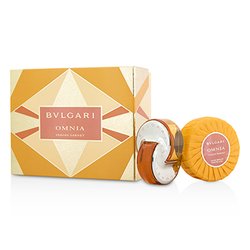 Bvlgari

Omnia Indian Garnet Coffret: Eau De Toilette Spray 40ml/1.35oz + Scented S... 2pcs
RRP RM 404.50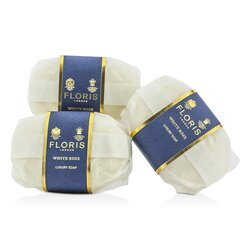 Floris

White Rose Luxury Soap 3x100g/3.5oz
Perfume Oil & Roll-on
---