Show Menu
Halloween Party Looks
Makeup Ideas to GET GLAM
The spookiest season is just around the corner. This year, why not let your makeup do the talking? We've cherry-picked the best makeup around, so you'll have everything you need to look ghoulishly good.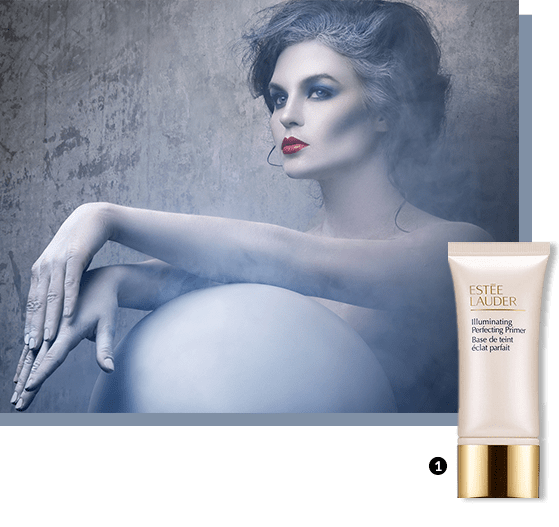 The defining feature of a gothic heroine is their translucent, Snow White-esque skin. With a cleansed face, start with a good primer like Estee Lauder Illuminating Primer (RM 94.50) 1. Next, grab a foundation that's at least two shades lighter than your own skin tone to get the ravishingly pale look. We like Bareminerals Serum Foundation SPF20 - #01 Bare Porcelain (RM 108.50) 2 because it's medium coverage and super buildable. Finally, set the look with a colorless translucent powder like Shiseido Translucent Loose Powder (RM 154.50) 3 for a totally matte, ghostly white look.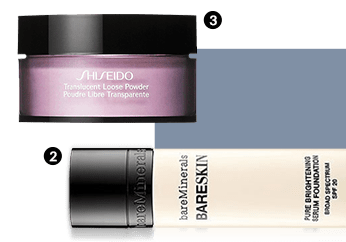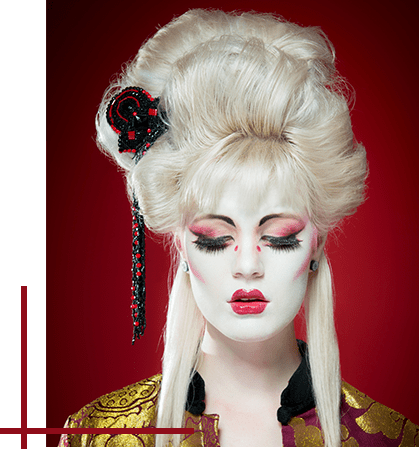 To go from goth to full-on vamp, just add definition. Deep shadows under your cheekbones will make you look properly famished, so use Clinique Cheek Pop - #03 Berry Pop (RM 118.50) 4 to create a crimson contour in the hollows of your cheeks. It also works as a red eyeshadow. For something cooler-toned shadow with TheBalm Meet Matte Nude Eyeshadow Palette 5. It's got a superb range of grey-toned taupe hues for cheeks and around the eyes.
Once you've joined the ranks of the undead, don't forget to complete the look with some blood-stained lips. For a scarlet smile, you can't go wrong with By Terry Rouge Terrybly Age Defense Lipstick - #200 Frenetic Vermilio (RM 152.50) 6. Want a deeper shade that's dark like your soul? Try Lipstick Queen Butterfly Ball Lipstick - Moment 7 for a gorgeous black cherry pout. Throw on some golden contact lenses and BOOM - you're ready to party!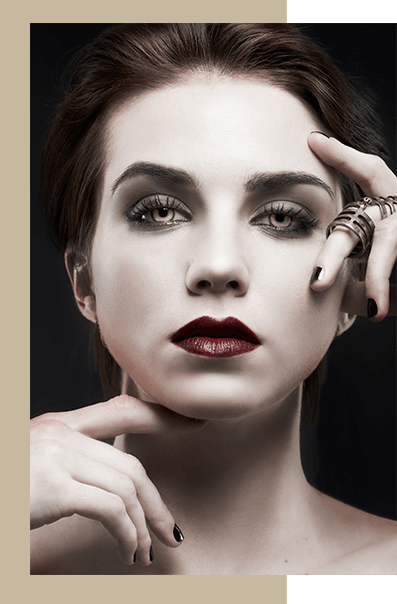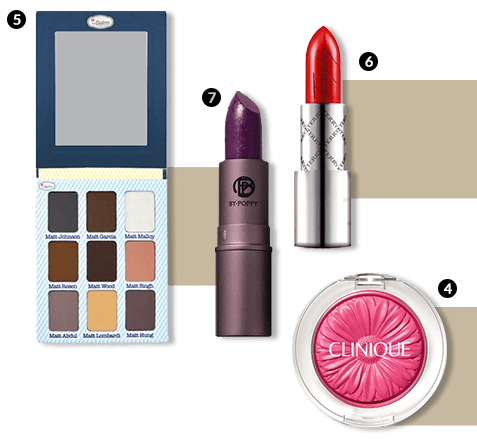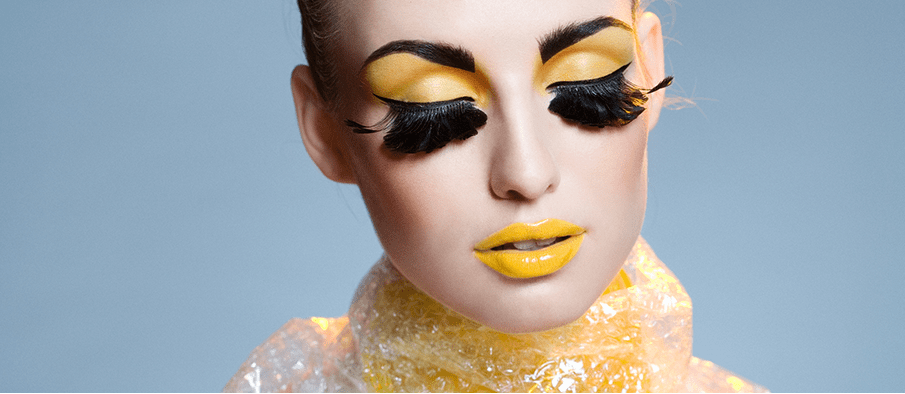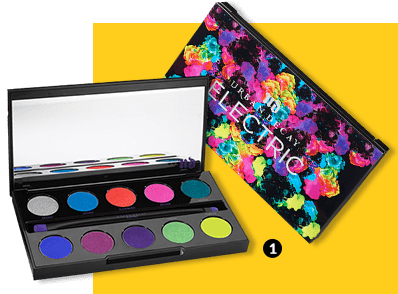 When it comes to makeup, Halloween is the perfect time to experiment. So if you've been waiting all year to try that trippy colour scheme, don't pass up this chance! Once you've set your foundation, break out Urban Decay's Electric Pressed Pigment Palette 10 Colours 1. The brilliant gemstone shades in green, blue, and acid yellow will blend beautifully for dramarific eyes.
Know what else this palette is good for? Your lips. That's right, your poison-green or electric-yellow pout is one step away. Simply smooth on Apivita Lip Care with Propolis 2 as a base, then layer on your favourite shade. Eyeshadows are concentrated tubs of pigment, so they blend seamlessly into emollient lip products. Want some shine with that? Complete your look with the oh-so-affordable Calvin Klein Fully Delicious Sheer Plumping Lip Gloss - #201 Clear 3, which instantly locks down the colour.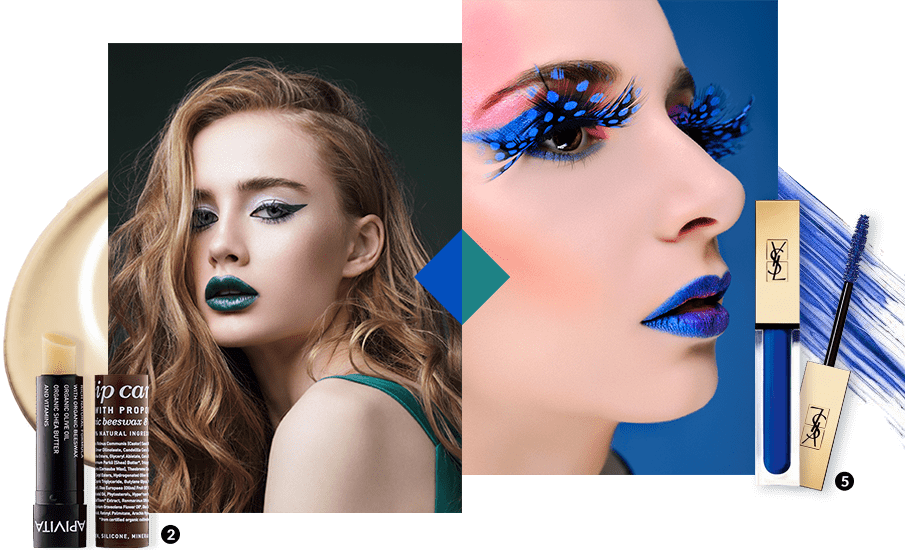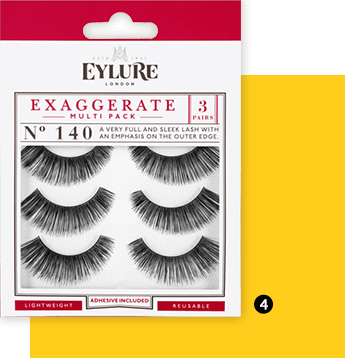 Even if you do nothing else with your face, matching lips and eyes will elevate your look instantly. Pair your lips with a matching set of fluttery lashes like Eylure Exaggerate False Lashes Multipack - 3 pairs 4. If you prefer mascara, try Yves Saint Laurent Mascara Vinyl Couture - #5 I'm the Trouble 5 - a brilliant electric blue that's totally Halloween-worthy and will delivery kickass length.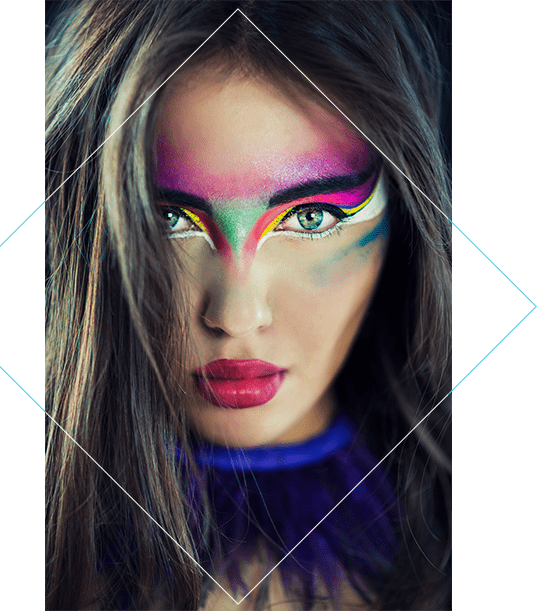 Make your face a canvas and go wild this year. You don't need a kid's face-painting palette to achieve a pop art face or animal-inspired look. If you don't yet own Cameleon Laptop Style 56 Colors Eyeshadow Palette 1, it's a great investment. This humongous set has every single color you could possible use, and - no joke - will probably last the rest of your life. Powders are perfect for blending over large areas, and they create a pastel wash of soft, diffused colour.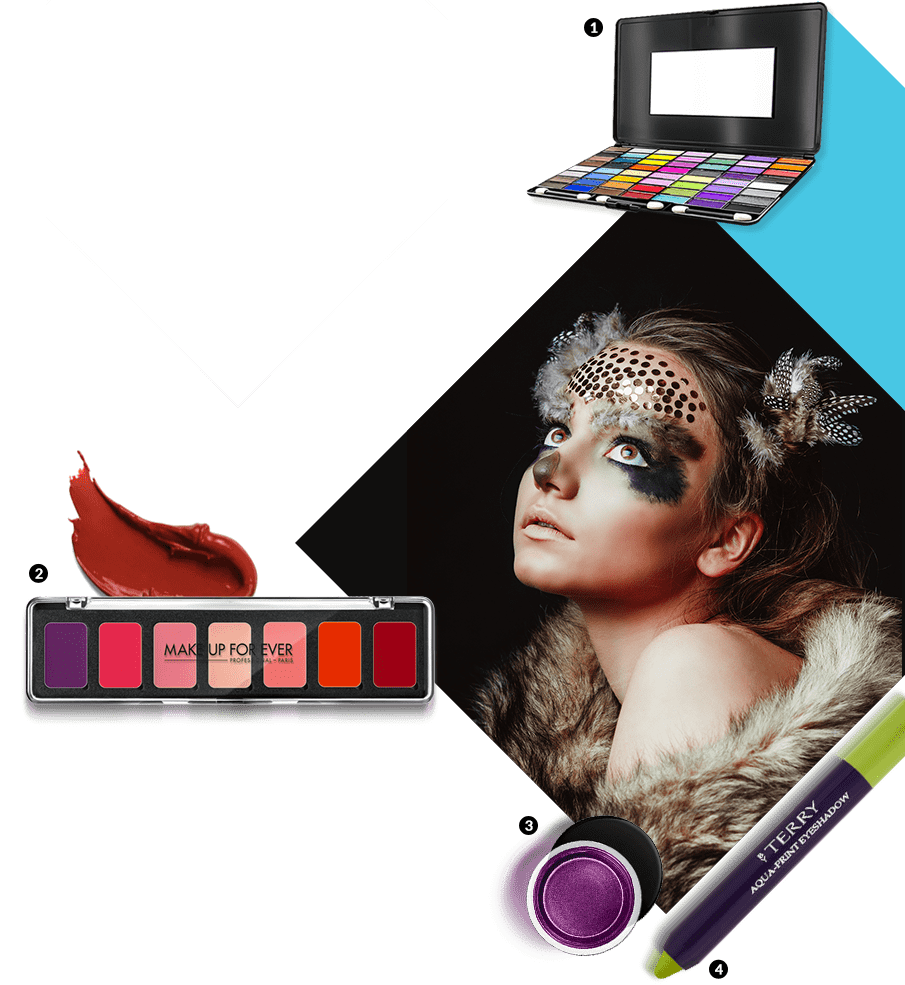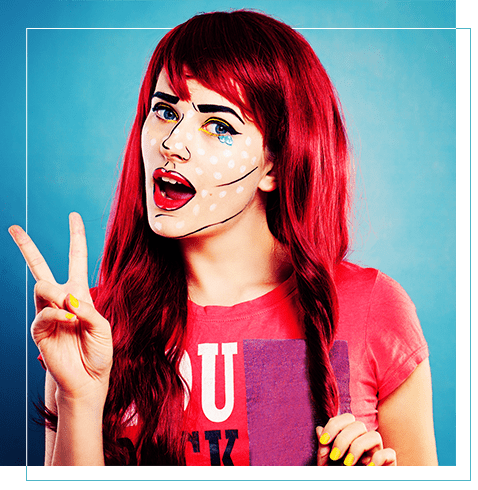 Want something more intricate and elaborate? Here are some pen-shaped tools for your drawing pleasure. Create swirls and stars with By Terry Aqua Print Eyeshadow - Green Fizz (RM 128.50) 4 or add precise, fine-lined details with Urban Decay 24/7 Waterproof Liquid Eyeliner - Sabbath 5. To get a pop art look, dot your face with this convenient, dual-tipped Jane Iredale Mystikol - Powdered Eyeliner/Highlighter 6 to get both bright spots and dark spots. So get creative and go explore all the possibilities! Adding feathers, stickers, or sequins is de rigueur, so the sky's the limit!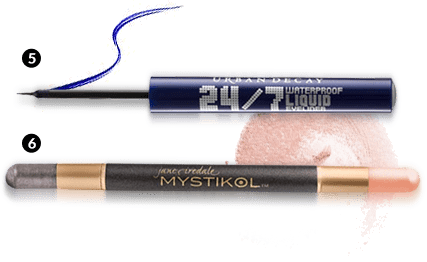 Vamp It Up
---
Play Up Lips & Eyes
---
Make Like an Artist
---